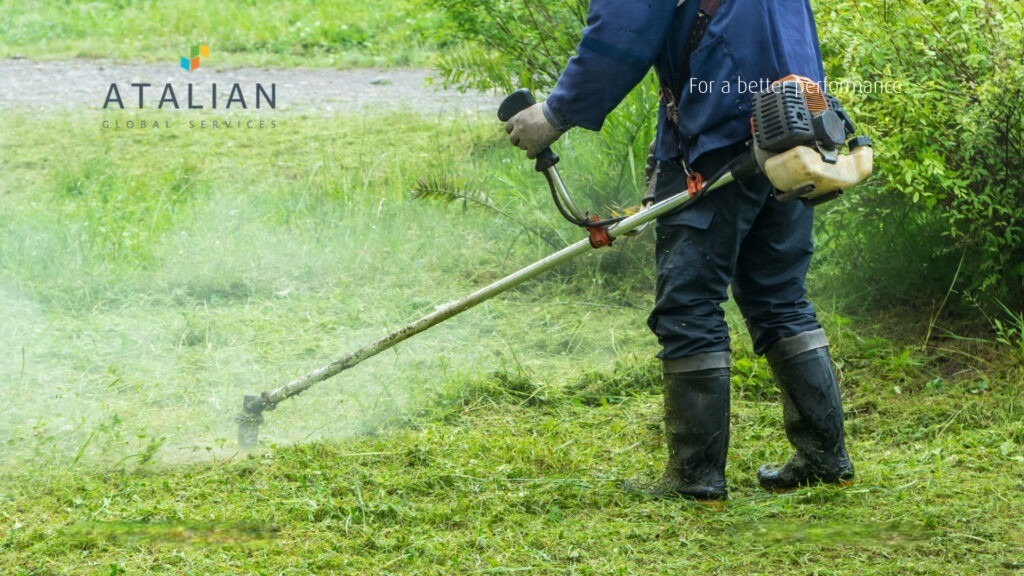 Keeping Your Outdoor Spaces Fresh and Inviting
In the facility management realm, groundskeeping and maintenance play a vital role in ensuring the outdoor areas of your establishment look their best. As the seasons change, it is crucial to consider the specific needs of your facility's grounds and adapt your maintenance routine accordingly. With summer in full swing, it's time to dive into some essential grounds maintenance tasks that will keep your outdoor spaces thriving. From lush green lawns to pest-free environments, let's explore the key activities that will make your facility shine this summer.
Include frequent mowing sessions
Unkempt and overgrown grass can create a negative impression of your business. During summer, when sunlight is plentiful, grass tends to grow faster. Include frequent mowing sessions in your maintenance schedule, but be cautious not to cut the grass too short, as this can lead to dehydration and a loss of overall health.
Prune for Perfection
Pruning is a crucial aspect of grounds maintenance during the summer months. By trimming shrubbery, hedges, and trees, you can ensure healthy growth and maintain the aesthetic appeal of your outdoor spaces. Remove any diseased or dead parts to foster restoration and control the visual harmony of your facility.
Plant and Lawn Watering 
With hot summer days, watering your plants becomes even more essential. Optimize your groundskeeper's watering routine by ensuring plants receive enough hydration in the morning before the scorching heat arrives. This will keep your greenery thriving and create an inviting atmosphere.
Banishing Unwanted Guests
Keeping your gardens and pathways free from unwelcome intruders, such as pesky weeds, is necessary for summer maintenance. Embrace the challenge and maintain a neat environment that impresses staff and visitors.
Battle the Invaders
Summer pests can disrupt the tranquillity of your workplace. While tending to your outdoor spaces, look for signs of insect damage or rodent infestations. Promptly enlist the services of pest control experts to ensure a pest-free summer experience for all.
Outdoor Areas Maintenance 
Outdoor areas offer a sanctuary for employees and visitors during warmer months. Before these spaces see increased usage, conduct repairs, ensure outdoor furniture is in good condition, and replace worn-out items. Consider this an opportunity to rearrange and refresh your outdoor areas, making them more inviting and modern.
Clear the Path
 The safety of employees and visitors should always be a priority. To avoid accidents and maintain a clean and welcoming environment, regularly clean walkways and surrounding areas, ensuring debris-free. Adjust your cleaning routine to accommodate the increased traffic during the summer months.
Embrace The Beauty of The Summer Season
 Maintaining your facility's outdoor spaces during the summer is essential to groundskeeping. These practical maintenance tasks can keep your surroundings fresh, inviting, and visually pleasing. If the demands of garden maintenance become overwhelming, ATALIAN is just a call away. 
Embrace the beauty of the summer season while entrusting your soft services to the experts who will ensure your facility shines all year round.